News
PEI GF30
Extrusion-Compression permits to make big diameter
APLAST can produce big diameter in PEI GF30
Read more
Catalog
Focus
Extrusion-Compression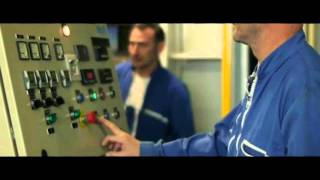 See
REACH is a European regulation (Regulation N° 1907/2006) that became applicable in 2007 to increase safety relative to the manufacture and use of chemical substances by European industries. This involves listing, assessing and checking the chemical substances manufactured, imported and sold on the European market. REACH is a European Community regulation. It applies identically to each member state without the enactment of legislation.
The registration procedure makes it mandatory for the producers of chemical substances of which over one tonne per year is sold in the European Union, to acquire knowledge on the substances they produce and to use this knowledge to implement a responsible and well informed management of the risks that these substances may generate for human health and the environment.
APLAST proposes semi-products. We use plastic pellets that contain chemical substances. The chemical substances are recorded by the raw materials producer. We depend on the information from raw material suppliers. On request, we can supply you with our supplier's declaration.