News
PEI GF30
Extrusion-Compression permits to make big diameter
APLAST can produce big diameter in PEI GF30
Read more
Catalog
Focus
Extrusion-Compression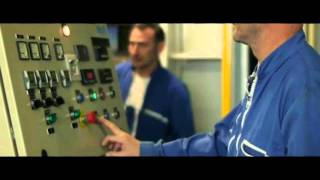 See
Who we are
Our history
Our Process
« High Performances Plastics Processing » 
For over 30 years, APLAST is family business specializing in the processing of High Performance Plastics :
Technical thermoplastics : PEEK, PPSU, PEI, PES, PSU, PPE, PC…
Fluorinated thermoplastics : PFA, FEP, ETFE, ECTFE, PVDF, PCTFE…
APLAST has developed  a unique know-how. His processing called « EXTRUSION-COMPRESSION » allow us to offer plates, rods, discs, tubes and per custom molded shapes.
Our expertise makes us a recognized actor in the sector of advanced activities (Medical, Nuclear, Aeronautics, Semiconductors, Oil and Gas, Motorsports…).
The diversity of our production facilities associated with the competence and experience of our technical services allow us to answer the most demanding requirements.