Technical advice
News
PEI GF30
Extrusion-Compression permits to make big diameter
APLAST can produce big diameter in PEI GF30
Read more
Catalog
Focus
Extrusion-Compression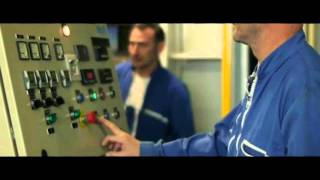 See
Machining guide< back
Machining based on a semi-product is the fastest and cheapest way to produce a finished part. The general machining techniques used for plastics are very similar to those used for non ferrous alloys.
Plastics are thermal insulators and do not evacuate the heat produced by the cutting tool. It should be noted that materials that include a charge of materials suffer more distortion during machining. Machining by removing shavings cuts the reinforcing fibres, can release new stresses, creates distortions and therefore complicates the achievement of tolerances. In some cases a second stabilisation is recommended after rough machining and before finishing work.
Don't hesitate to get in touch with our technical team to assist you.
A machining guide is available for you to use.