Quality
News
PEI GF30
Extrusion-Compression permits to make big diameter
APLAST can produce big diameter in PEI GF30
Read more
Catalog
Focus
Extrusion-Compression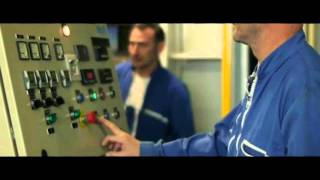 See
« Control of our process… » 
In order to have perfect control over our moulding process, we record all production related parameters. Our video data acquisition system allows us to view our production equipment temperatures and pressures at all times. This set point  data is analysed and archived to guarantee  the repeatability of our operations.
The settings saved and archived are :
Dryers temperature
Tooling temperature
Annealing temperature
Pressure
Time
With our resources and our batch management material, we ensure the full traceability of all our semi-finished products. It is the same for our stock.
Each customer order is unique, APLAST is organized to answer it.